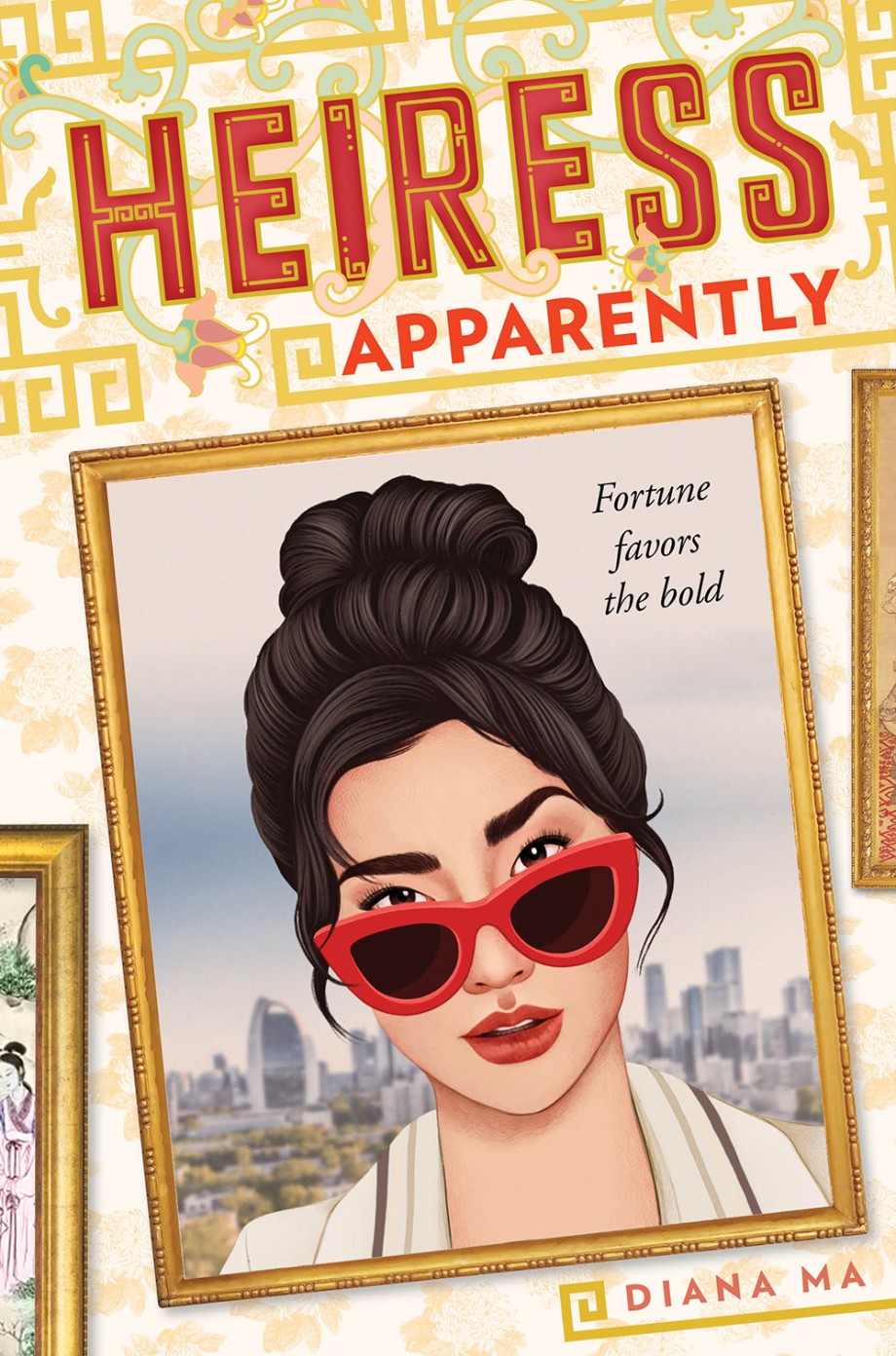 My debut novel, HEIRESS APPARENTLY, the first book in the DAUGHTERS OF THE DYNASTY series is coming out December 1, 2020!
LINKS TO PREORDER HEIRESS APPARENTLY:
Link to preorder from Third Place Books: https://www.thirdplacebooks.com/local-authors/diana-ma
Third Place Books is my local bookstore, and they can ship to anywhere in the US. You can also request a signed and personalized copy in the "Comments" section at checkout!
Link to preorder from Bookshop: https://bookshop.org/books/heiress-apparently-daughters-of-the-dynasty/9781419749964
Bookshop is a great organization that supports independent booksellers!
UPCOMING EVENTS:
December 3, 2020: Third Place Books Virtual Book Launch of Heiress Apparently in Conversation with Katherine McGee: https://www.thirdplacebooks.com/event/live-zoom-diana-ma-conversation-katharine-mcgee-heiress-apparently
December 10, 2020: North Seattle College Virtual Library Salon Book Talk: https://libguides.northseattle.edu/welcome/blog/Library-Salon-online-Diana-Ma-author-of-An-Heiress-Apparently-on-December-10
REVIEWS OF HEIRESS APPARENTLY:
"Soap-opera–worthy twists are grounded by ties to significant events in contemporary Chinese history in this meaningful debut." —Kirkus Review
https://www.kirkusreviews.com/book-reviews/diana-ma/heiress-apparently/
"A worthy addition to all libraries, especially those seeking nuanced books with Asian American protagonists."– School Library Journal
"More than a cute rom-com, this novel highlights LGBTQ+ rights, contemporary attitudes held by Chinese citizens, Chinese history, Hollywood's ethnic prejudices, and pride in culture and family. . . this is a fun start to a promising series."— Booklist
OTHER HEIRESS APPARENTLY NEWS:
Video of me reading the first chapter of Heiress Apparently!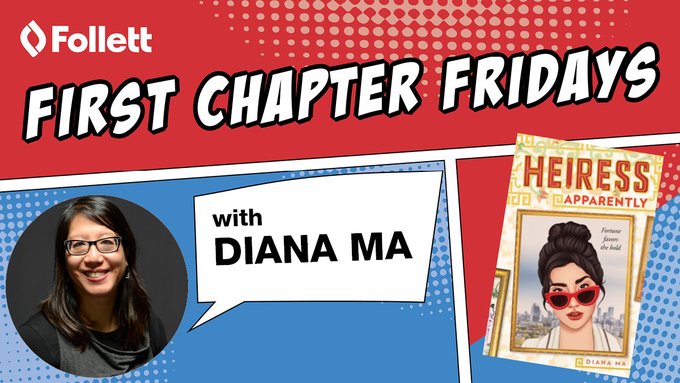 http://btb.titlewave.com/detail/videos/first-chapter-fridays/video/6195304654001/first-chapter-friday—diana-ma
MEDIA:
Guest Blog about My Experience with the WNDB Mentorship Program: https://diversebooks.org/sff-author-diana-mas-experience-with-the-wndb-mentorship-program/
MORE PUBLICATIONS:
Link to "Six Feet" Poem: http://anmly.org/ap31/citizenship-discontents-31/diana-ma/
About Me
I'm a Chinese American author who writes YA and MG books that feature kickass Asian American heroines. Growing up as a Chinese American girl, these were the kind of characters I hungered to find in books. Though I love Katniss, Hermione, and Meg Murry, I believe that it's important for all kids to recognize themselves as the heroes of the books they read and that diverse books help us create a better world. I have two wonderful kids of my own and want them to grow up with books that represent them.
I have also been published in Calyx: A Journal of Art and Literature by Women and The Asian Pacific American Journal. In 2019, I was awarded a mentorship with the amazing Swati Avashti by the We Need Diverse Books organization. I have an BA in Creative Writing from the University of Washington and an MA in English with a Creative Writing focus from the University of Illinois, Chicago, and I'm represented by Christa Heschke and Daniele Hunter of McIntosh and Otis. I live in a suburb of Seattle and teach composition, creative writing, literature, and humanities at North Seattle College.
---
---
---
---
Contact
Get in Touch
Twitter: @DianaJunYiMa
---